Plano convex lenses are designed to focus and collimate the light in optical system. The lenses are often used for laser, fiber, medical, sensor, communication and surveying instruments. Plano convex lenses are offered with different diameters ranging from 1.5mm to 800mm, and with different focal lengths. Anti-reflective coatings are applied to the lenses with different wavelengths, which will improve optical transmission greatly. We produce plano convex lenses with optical flint glasses, crown glass and infrared glasses, such as N-BK7, N-LaSF9, UV fused silica glass, silicon, germanium and sapphire glasses.
Our
custom made
capabilities:
Substrate

Optical glass N-BK7, N-BAK4,

N-SF11,

UV

grade

fused silica,

silicon,

sapphire,

Calcium fluoride, etc.

Diameter available

1.5mm to 800mm

Tolerance

+/-0.02mm

Focal length tolerance

+/-1%

Thickness tolerance

+0/-0.05mm

Surface quality

40-20 or better

Irregularity

La

m

bda/

4

or better

Centering

1 arc min or better

Chamfer

Protective chamfer

Coating

Anti-reflective coating for visible, NIR, UV and infrared wavelengths or no coating
Our company introduction
Nanjing Shuncheng Optical Components Co.,Ltd. is a professional manufacturer of precision optical spherical lenses, cylindrical lenses, optical plates and optical filters for power laser applications, opto-mechanics, electro-optical and optical instruments. Our factory was founded in the year 1998, with 65 workers.. We are located in Nanjing city, about 200km from Shanghai. Most of our workers are rich-experienced workers, and they have skilled technology in production, research and inspection. We have polishing machines, grinding machines, centering machines, coating machines and cutting machines, as well as advanced testing machines.
Our products range
Spherical lens, including plano convex lens, plano concave lens, biconvex lens, biconcave lens,achromatic lens, ball lens, drum lens, etc.
Cylindrical lens,including plano convex cylindrical lens, plano concave cylindrical lens, biconvex cylindrical lens, biconcave cylindrical lens, cemented cylindrical lens, cylinder lens, cylinder rod lens.
Optical window and plate. Round window, square window, rectangular window, wedge window, optical filter window, window with hole.
Thin film: AR coating, reflective coating for mirror, band pass filterm beam splitter and density filter.
Our excellent products
: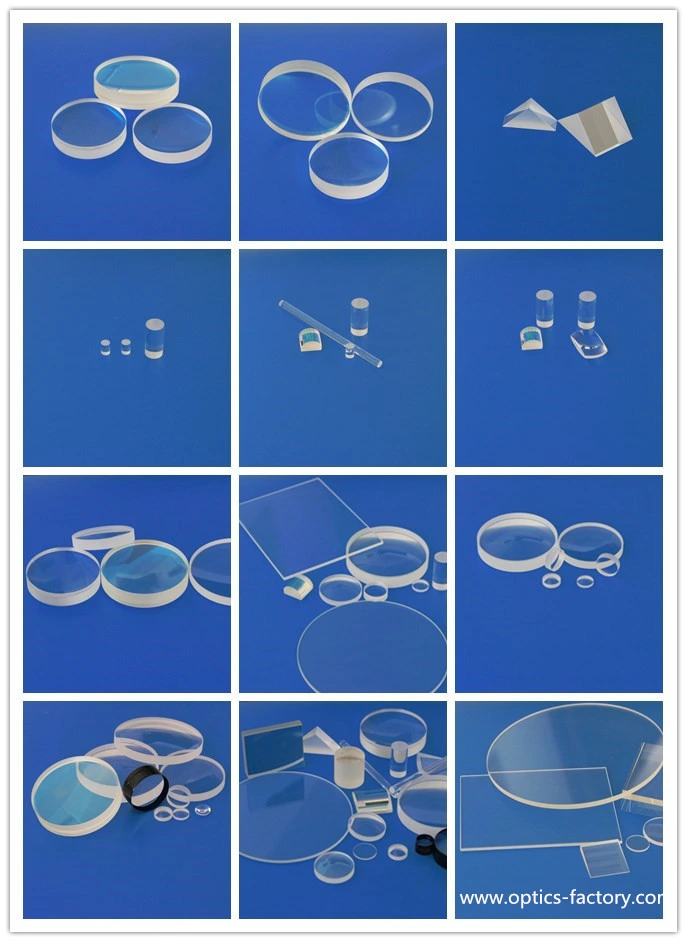 Our workshop for polishing, grinding, centering and testing: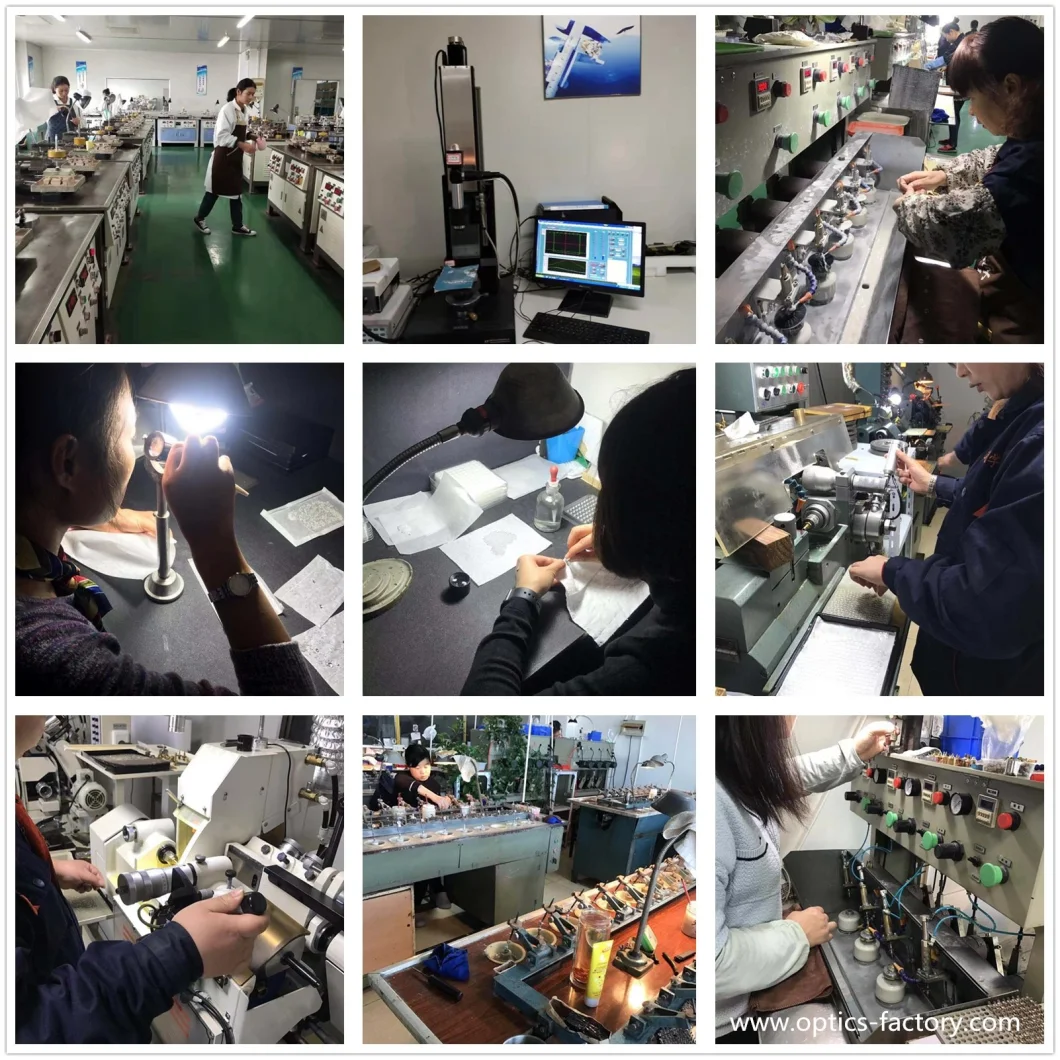 Our testing and inspection: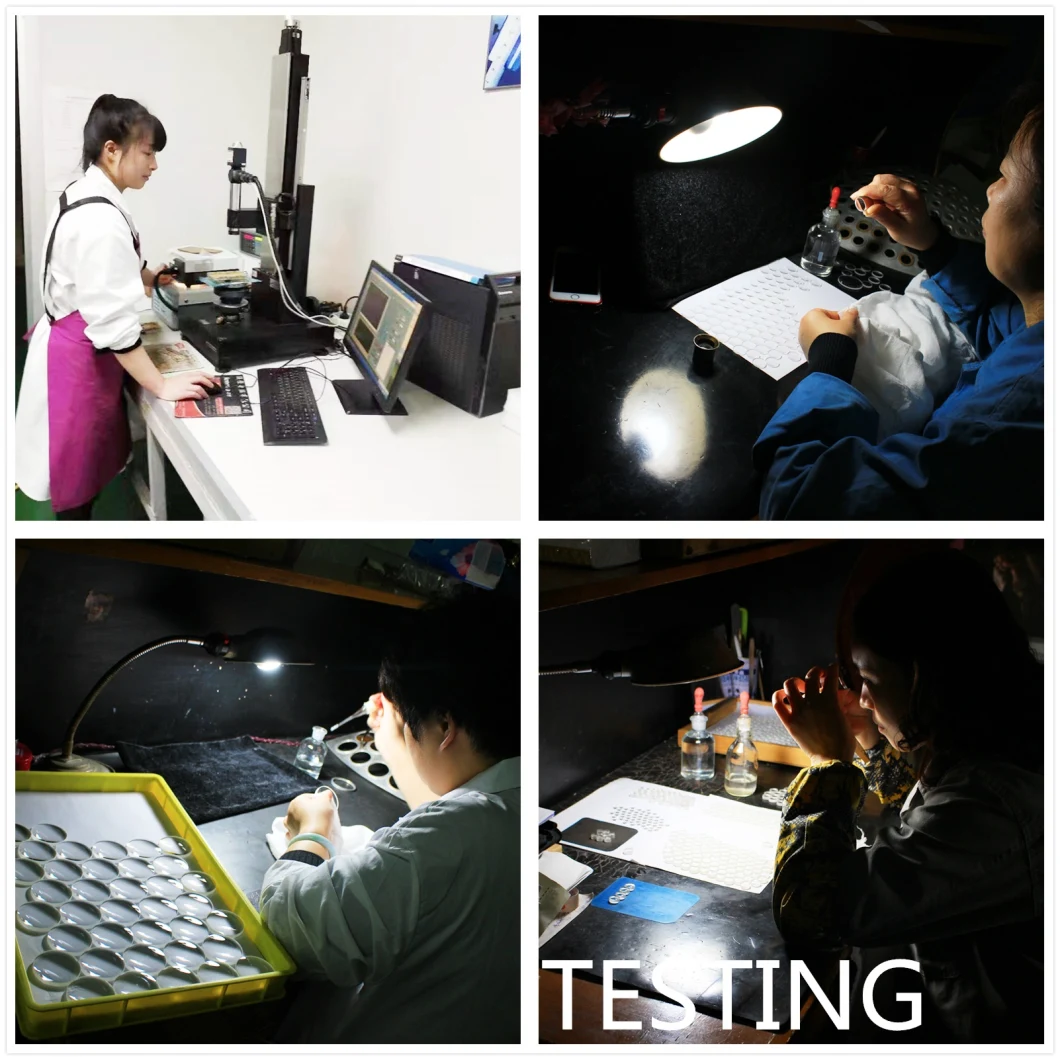 FQA:
Q1: How will you control the quality of the optics ?
We have strict quality control system in house. Our QA ladies are well trained, they will not let any unqualified optics shipping out. Each optics are tested carefully before delivery.
Q2: What
'
s your payment terms ?
We prefer T/T in advance for the first order, but for the regular orders, we accept 30 days net account.
Q3: What are your advantaged products ?
We started with spherical lenses, our production guys have rich experience for production of spherical lenses, like plano convex lens, plano concave lens, double convex lens, double concave lens and achromatic lenses. But through years of development, we are also good at production of optical plates and windows, ball lenses, cylindrical lenses, cylinder lenses, cylinder rod lenses.

We ship good by DHL or UPS or TNT.